Exploring Zhuhai – NIHAO, ZHUHAI's 3 'Must Reads' for Living In & Travelling China

By: Tom Litchfield
Three 'Must Reads' for

Living in and Travelling

China
Living in or travelling China gives you experiences unachievable elsewhere in the world. Whether you've been here for a matter of weeks or years, the capacity for surprise and intrigue in the country is astounding. The books in the following list have been whittled down from a plethora of literature about the country and are designed to give the reader an excellent mix of writing; from Hessler's astute memoir of living and teaching in a rural Sichuan town, to the experiences of seasoned expats in bizarre situations in the country and Taylor's exploration of each province in China. Through these three books you'll find wonderful insight, which should strike a chord with your own experiences, on what exactly it is like living in and traveling this vast land.
'River Town: Two Years on the Yangtze' – Peter Hessler
Peter Hessler first came to China in 1996 as a Peace Corps volunteer, dedicated to teaching English and American literature to students, in the small city of Fuling, Sichuan. His, along with another Peace Corps volunteer's, arrival marked the first time American citizens had lived in the city for over half a century. Through 'River Town', Hessler details his two-year long life in the city, whilst he threw himself into rural China and all the challenges and joys it has to offer. Though most of us can't claim a rural city as our first stint in the country, there is plenty to identify with as Hessler gets to grip with being a foreigner in an extremely foreign land. Often funny with tales of joy, frustration and danger, 'River Town' makes you feel like you've entered the country for the first time all over again. Now an acclaimed writer on all things China, be sure to check out his other work – I've yet to read another 'foreigner' with more accurate, insightful and balanced analysis and observation about the country, whilst consistently ensuring an entertaining read.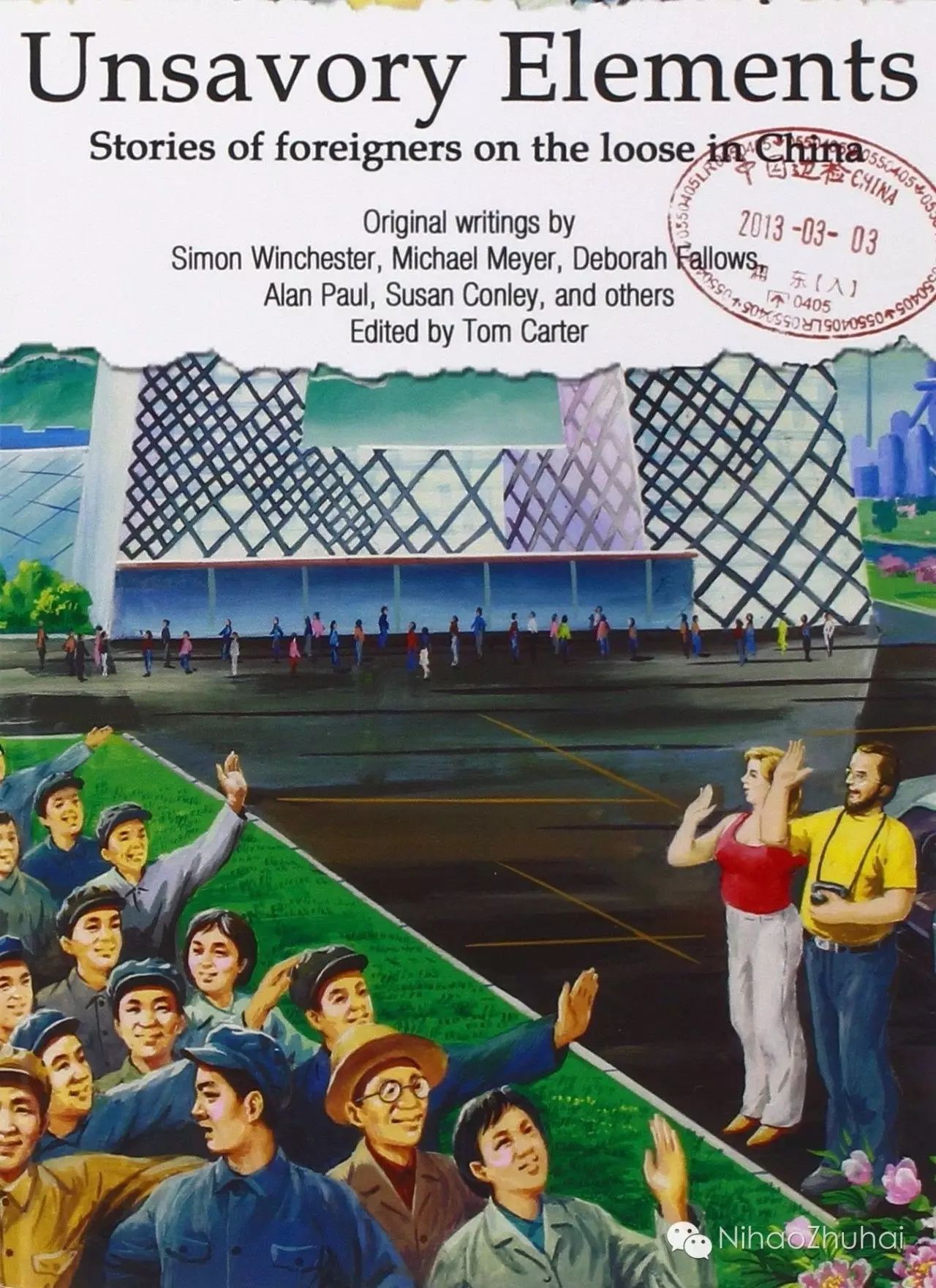 'Unsavoury Elements: Stories of Foreigners on the Loose in China' – Tom Carter (Editor)
You don't have to be long in China before you begin to rack up stories of the bizarre. 'Unsavoury Elements' seeks to collect the more extreme and interesting experiences of living in the country, from established Expats. By and large it does an excellent job of providing hilarious, interesting and shocking stories and you may find surprise within the pages, even if you've lived in China for years. With 28 essays of all that weirdness to be found in China, 'Unsavoury Elements' is a light and extremely entertaining read. NIHAO, ZHUHAI has been contemplating collecting our own set of 'alternative' stories from Zhuhai residents – comment below if you like this idea, or contact us to get involved!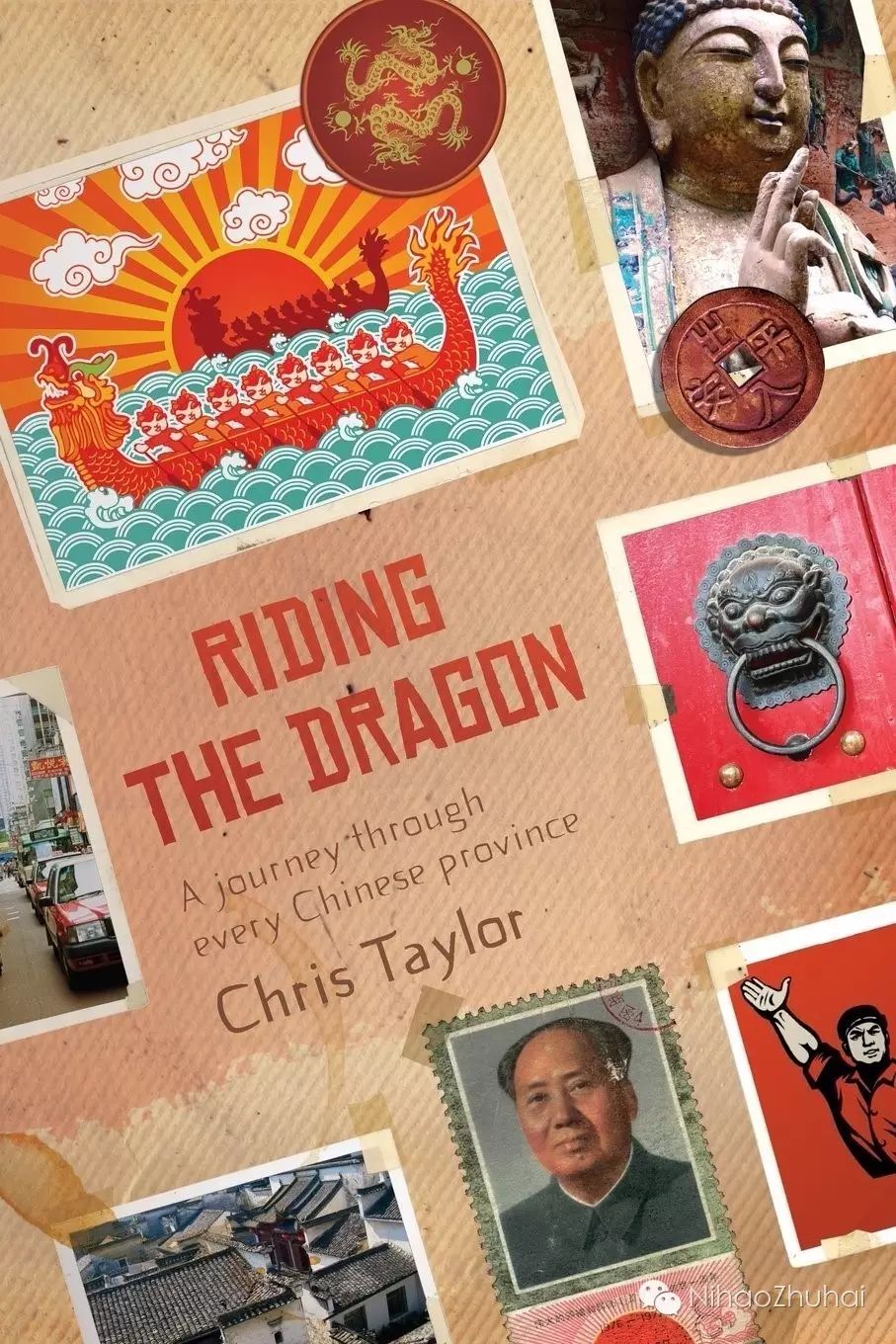 'Riding the Dragon: A Journey Through Every Chinese Province' – Chris Taylor
An essential read for anyone pondering travel beyond the obvious sights on the China trail. Like a lot of us coming to China, Chris Taylor far outstayed his two-year plan for teaching History in Hong Kong. Ten years and 33 provinces later, he was able to provide us with 'Riding the Dragon'. With funny and honest writing, he gives the reader an excellent account of his experiences travelling China and provides much inspiration for visiting places you've likely never heard of. Punctuated with a wealth of information about the history and culture of China, Taylor manages to keep the book light and entertaining – a tough task for any writer when faced with the magnitude and diversity of the country.
As said, there are so many excellent books on China. These three provide excellent introduction to first hand experiences of the country and if you're interested in reading more about China, Amazon and search engines are your best friend! Some books were omitted from this list due to sensitive content but can be found through these platforms. Complementing personal accounts, there are many interesting books trying to shine some light on the ever changing nature of the Middle Kingdom and its recent history. As well as this, I can't recommend enough delving into Chinese modern literature. Again, hesitant to list some of my favourite writers but I can assure you, you'll not be disappointed – a ton of extremely talented writers have come to prominence over the last few decades. Happy reading and make sure to comment below to share any of your favourite books!

Please don't forget to support us by subscribing to our social media and giving any articles you like a share!
All images in article from Amazon.com.