Napoleon bakery, the only bread for you!
Zhuhai has ever expanding options for quality foreign food. Added to the list of excellent proprietors, from December last year, is Napoleon Bakery. In this article, NIHAO, ZHUHAI takes a closer look at this new French bakery and its aims for providing the lucky citizens of Zhuhai easy access to high quality and authentic baked goods, with excellent value for money.
Napoleon's Mission
Napoleon Bakery was created with the main goal of democratising French bread in China by ensuring that an authentic, high quality French croissant or baguette is available to everyone. France is famous world over for the quality of its bread and expertise of its bakers. As such, a lot of Chinese bakeries have begun to capitalise on this by trying, and failing, to sell French breads. On top of the fact they fail to recreate an authentic baguette or croissant, they often charge crazy prices! Napoleon Bakery seeks to solve this problem by offering authentic French breads, made with imported raw materials, at very low prices.
Napoleon offers delicious croissants from 6RMB and baguettes for 8RMB.
Napoleon's Products
Napoleon bakes its bread exclusively with imported raw materials. Flour from France and Japan, sugar from South Korea, milk from Switzerland, butter from New Zealand and chocolate from Belgium. They have selected the most famous brands and they do not use any chemical products so their breads are the healthiest you will ever taste. Their French cakes are also made exclusively with imported raw material. Cream and fruit puree from France and biscuits from Germany. On top of this, they endeavour to make as much of the ingredients from scratch as possible ensuring that great 'homemade' taste. Recognising the variety of their customers, they offer products for both Chinese and foreigners alike.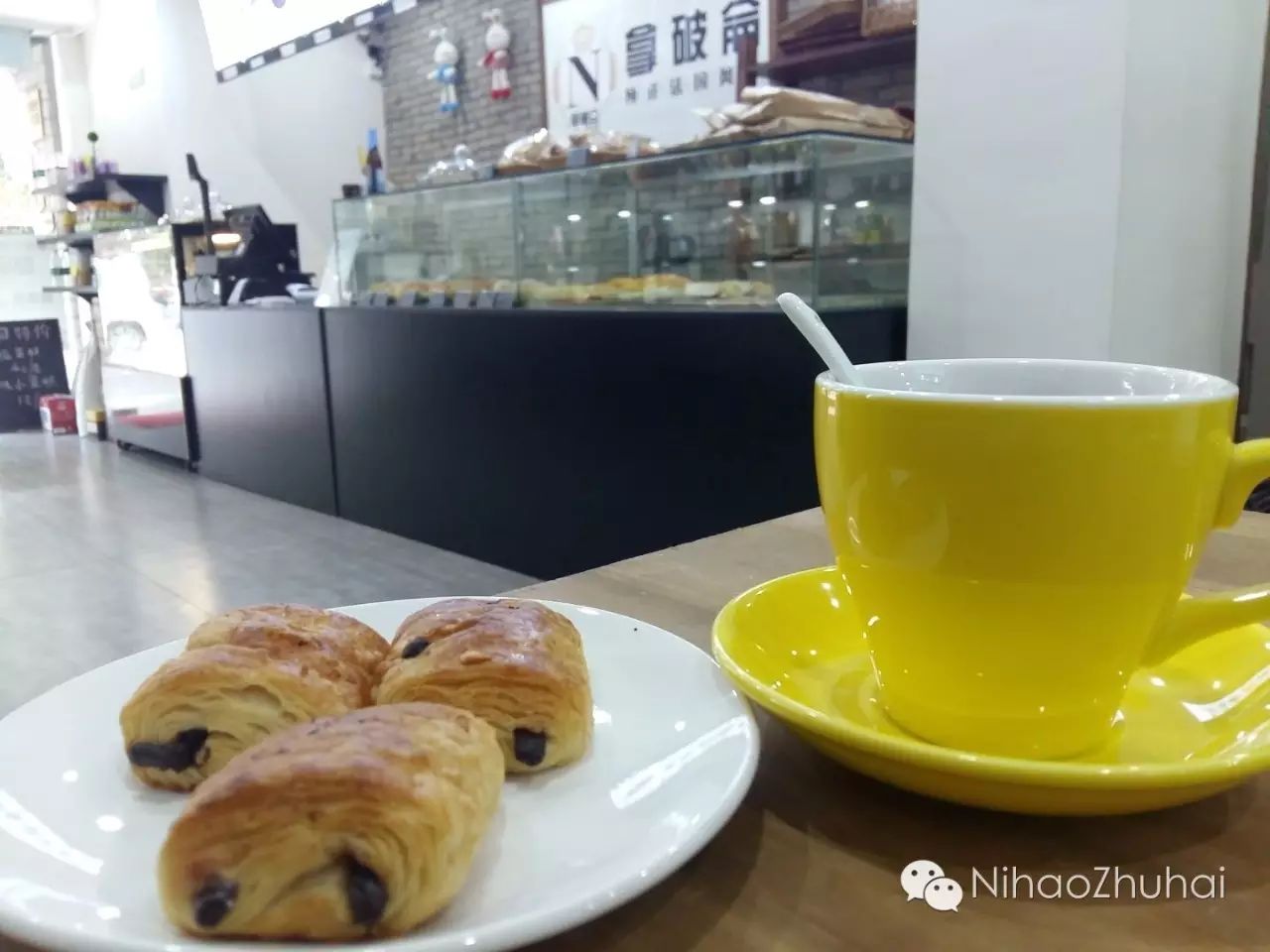 Breakfast at Napoleon Bakery.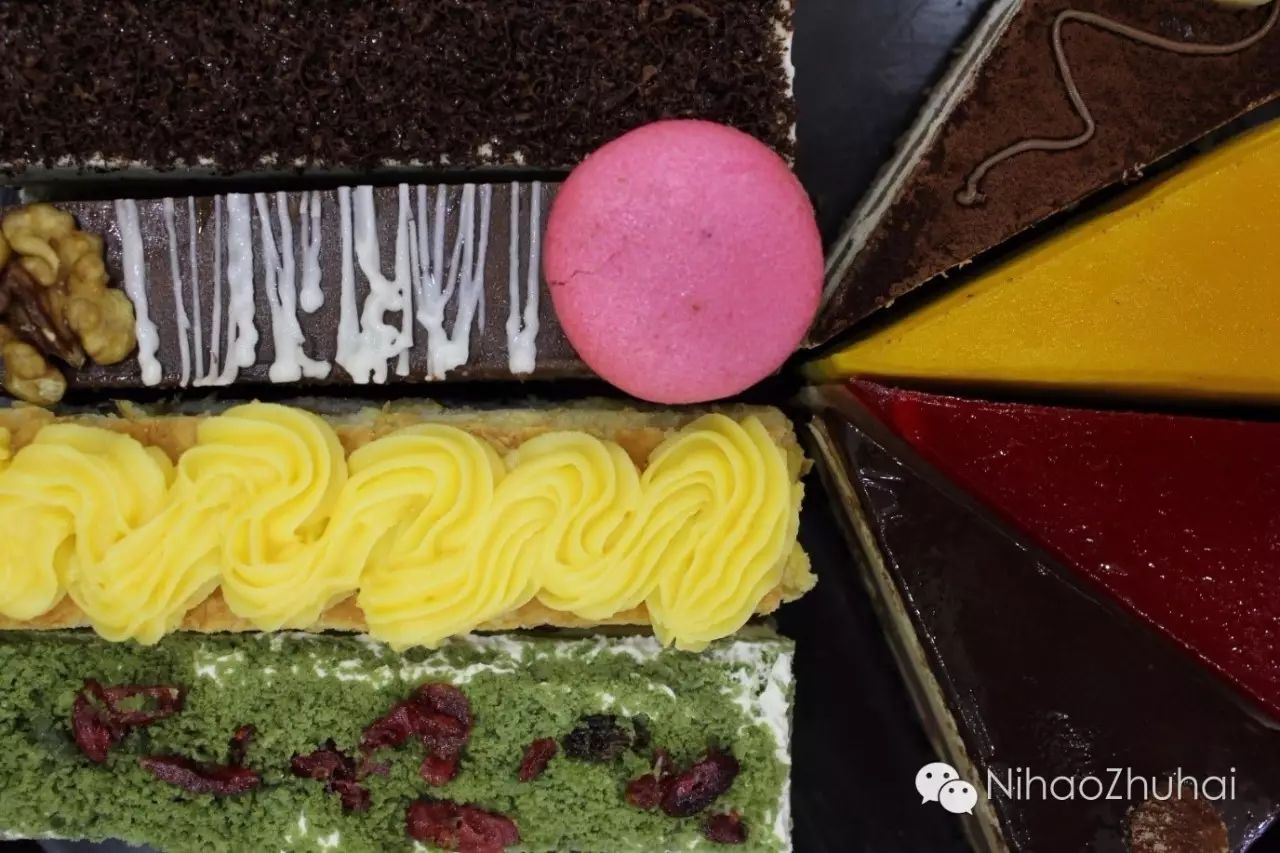 A selection of some of the amazing cakes available. 
Where and how to eat all of this deliciousness? 
To ensure the low prices Napoleon Bakery can offer its customers, they have set up their main kitchen in Doumen. For those not familiar with this district of Zhuhai, although it's a bit of a drive from the city centre, it is incredibly beautiful and offers good hikes as well as a beautiful temple to visit. Why not combine a day out sightseeing with a visit to Napoleons? Napoleons franchisees are soon opening in downtown Zhuhai, so you will be able to eat Napoleon products close to your doorstep soon! Can't wait? Napoleon Bakery offers delivery for orders over 200RMB.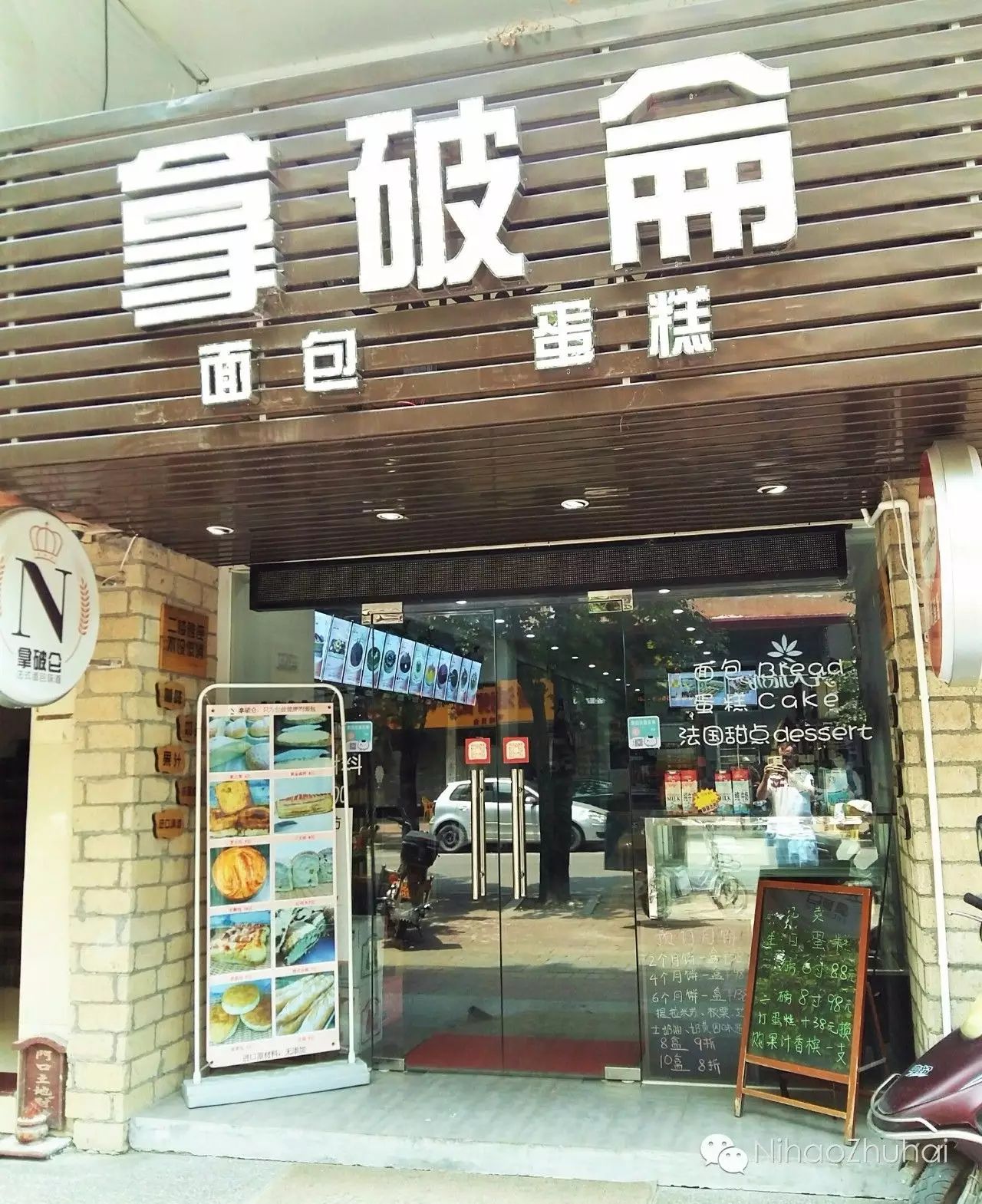 Napoleon Bakery's flagship store in Doumen.
Franchising
Napoleon Bakery is growing at an extremely fast pace. As well as their flagship bakery in Doumen, they are on course to open about half a dozen franchises within the city of Zhuhai by the end of 2016. The secret to their success? They have the best quality/price ratio in the bakery market. Using exclusively imported material, they offer both foreign and Chinese products, all at a Chinese price. There are no other bakeries in a radius of 100km who can offer these kind of products at that level of price. So, if you fancy becoming your own boss, Napoleon offers an extremely competitive franchise service at no entry fee. With full support, relatively low investment of under 100,000RMB (excluding transfer fee) and a return of investment within 6-12 months, don't hesitate to contact the bakery to find out more.
Fancy a store like this and become part of the Napoleon family? 
Business to Business
As well as offering the general customer high quality baked goods, Napoleon Bakery is happy to support other businesses in delivering delicious food to its clients. So, whether you manage a coffee shop and need breads or cakes, manage a bar and need burger buns or pizza bases or even run a school or kindergarten and need bread for your students, contact Napoleon Bakery. They offer special discounts to businesses and are very happy to accommodate special requests. They already list a dozen coffee shops and eight schools as happy clients.
Contact Details
Address Pinyin: 237, Jiang Wan Zhong Lu, Doumen, Zhuhai
Address Chinese: 珠海市斗门区井岸镇江湾中路237号
Tel (English): 13702770222
Tel (Chinese): 13823014567
Wechat ID: napoleonbakery
Email: napoleon.bakery@yahoo.com